Energy Efficient Log Cabin Kits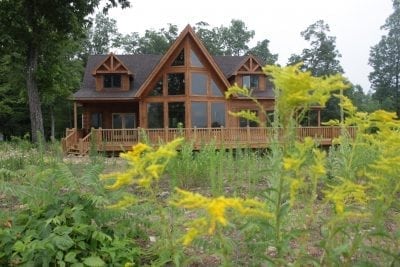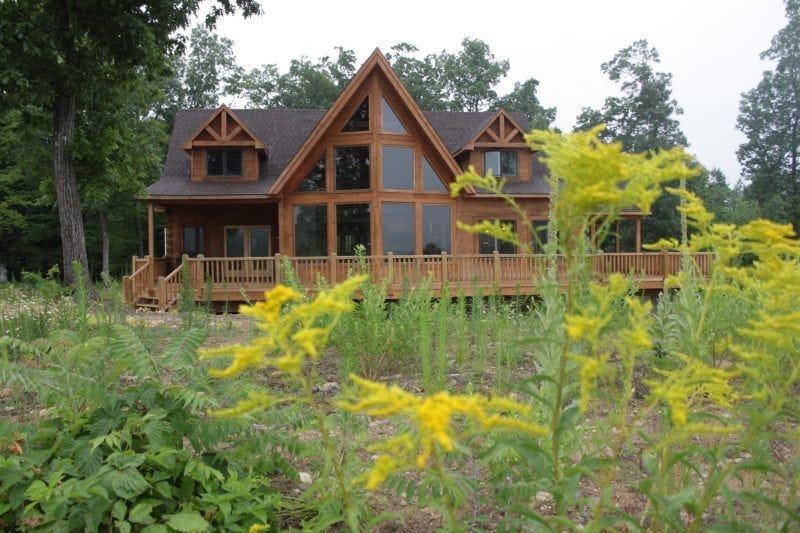 "Going green" seems to be on everyone's minds these days. What many people don't know is that log home living has always been environmentally friendly. Log home owners not only save money on energy costs but also do their part to promote the health of our environment.
What exactly does going green mean? It means using less energy, using more renewable resources and limiting greenhouse gas emissions. Log homes accomplish all of these goals and more.
Log homes are more energy efficient than the average home. Solid wood walls have natural insulating properties which offer increased energy efficiency, resulting in lower heating and cooling costs. This is because logs absorb heat energy in the daytime and radiate it at night, which evens out the temperature and makes families feel more comfortable while using less energy.
Also, the log wall joinery and roof systems of log homes eliminate air infiltration and moisture, thus conserving energy. A study conducted by the Department of Energy showed that a solid wood home saves approximately 45% in heating costs and 24% in cooling costs compared to a stick frame home.
Log homes are built with renewable resources- solid timber grown from trees. Southland Log Homes, purchases certified wood from sustainable, managed forests.
The bottom line is: log home living is, and always has been, green. But, whether you live in a log home or not, there are things you can do to help the environment while saving money. The following five tips are just a few easy ways you can get started on the green path…
Plant trees around your home. They will serve as barriers from the cold and shade from the sun's rays.

Purchase "Energy Star" products and appliances for your home. Products with the "Energy Star" label are approved to conserve energy.

Use fluorescent lights where possible. They cut energy by 70%.

Use heat pumps as an alternative to furnaces and air conditioners.

Use ceiling fans rather than cranking up the air conditioning during hot, summer months.